September 2015 -Atlantic Salmon Restoration Program's – granted $17,711 for the (LOASRP) Classroom Hatchery Program.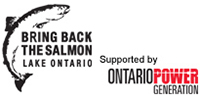 Project Objectives:
To continue to deliver the LOASRP to at least 40 classes or outdoor education centres mentored by the OFAH, and support the Toronto Zoo and Let's Talk Science volunteers in their delivery of the Atlantic Salmon Classroom Hatchery Program. In the fall of 2015 the 40 RSI-Model Atlantic Salmon classroom hatchery chiller units need to be serviced and then recertified by an electrician to ensure continued safe use. Final Report
September 2015 – Haliburton-Muskoka Children's Water Festival – granted $1,500 to upgrade activity centres and equipment at the festival.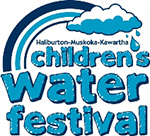 Project Objectives:
To provide an active, outdoor hands-on learning event which teaches elementary students the importance of water and water ecosystems; inspiring good water stewardship practices. The intention is that good water messages will be transferred back to childrens' classrooms where teaches can draw upon these curriculum-linked messages. Children will also start acting on these important messages; becoming stewards in their homes and communities. Participants including students, teachers and parent supervisors learn that their actions and attitudes make a difference towards water and water ecosystems. We are all ultimately responsible for maintaining healthier water systems for future generations. A critical undertaking continues to be the development and construction of new activity centres and the maintenance of existing activity centres.
The 2014 festival occurred on September 29th and 30th and was a "splashing success"! Over the two days, 1,244 elementary students and also many adults, including teachers, educational assistants and parents, visited the festival and learned about water and water ecosystems. Final Report
September 2015 – Conservation Halton Foundation – granted $5,000 for the Mountsberg Shrike Recovery Project.

Project Objectives:
To help bring the endangered Eastern Loggerhead Shrike (ELS) back from the edge of extinction in Canada. The Eastern Loggerhead Shrike were listed as endangered in Canada in 1991. To accomplish this project the Conservation Halton Foundation constructed a facility that housed 12 shrikes (6 breeding pairs) in 2010-2011.
In addition to supplementing and stabilizing the wild population of Eastern Loggerhead Shrike via captive breeding and release, the Mountsberg Shrike Recovery Project includes a campaign to raise awareness of Ontario's species at risk. By highlighting the ELS in Mountsberg's already existing and very successful educational programs, this project can make a difference for community members and students. Final Report
September 2015 – Mario Cortellucci Hunting & Fishing Heritage Centre (MCH&FHC) – granted $5,000 for a conservation education outdoor classroom.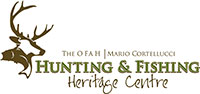 Project Objectives:
To build an outdoor classroom for use with school groups visiting the MCH&FHC to enhance and engage the youth through hands-on natural experiences. An outdoor classroom provides many new and exciting ways to complement existing lesson plans and create a new environment for youth to learn about our great Canadian outdoors. The outdoor classroom will provide an opportunity for youth to learn hands-on about insects, flowers, trees and our ecosystem, and instill them with the qualities required for them to become the next generation of nature stewards.
Studies have shown that the retention rate of learning by doing is 75% compared to just 5% from lecture-based learning. The addition of an outdoor classroom will enable the facility to provide students from more than 100 visiting school groups each year with a very valuable outdoors, hands-on nature lesson.
September 2015 – Ontario Nature – granted $5,000 for a salamander study in Ontario.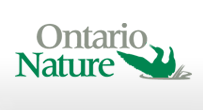 Project Objectives:
To determine if salamander populations have declined. The project will undertake targeted surveys for salamanders in 25 areas of eastern Ontario that are lacking recent reports to assess whether the perceived decline is real, or a result of a lack of surveys. A global assessment of amphibian species determined that one third was found to be threatened with extinction. While amphibian declines are often associated with frogs, salamander populations are also declining, with at least two apparent extinctions. The causes of these declines remain uncertain although disease, pollution, invasive species and climate change are all probable causes. Final Report
September 2015 – Toronto Wildlife Centre – granted $ 7,185 for rehabilitation, education and conservation of turtles (REACT).

Project Objectives:
To provide veterinary and rehabilitative care to injured turtles, and to harvest and incubate turtle eggs (when necessary) with the ultimate goal of releasing hatchlings into the wild. The centre also plans to educate the public on issues affecting Ontario's turtles. The Toronto Wildlife Centre has rehabilitated injured turtles since the inception of the organization in 1993. Interim Report – Final Report
September 2015 – Big Brothers Big Sisters (BBBS) of Guelph – granted $2,000 for an environ-mentoring program.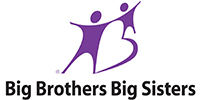 Project Objectives:
To foster a sense of environmental stewardship in at-risk youth in the Guelph community, while providing the benefits of mentoring that are present in all BBBS programs. Through a partnership with the Grand River Conservation Authority, this program will be provided by trained nature interpreters with the hope that the youth develop a sense of environmental stewardship, and learn the importance of improving water quality, mitigating flood damage, maintaining a reliable water supply, facilitating watershed planning, protecting natural areas, and biodiversity. Final Report
September 2015 – Alternative Land Use Services (ALUS) in Ontario – granted $5,000 to assist farming communities by teaching them how to enhance their marginal lands to conserve and enhance fish and wildlife habitat.

Project Objectives:
To provide extension assistance to four ALUS communities so that farmers in those communities learn to enhance their marginal lands to conserve and enhance fish and wildlife habitat. Project locations are Norfolk County, Municipality of Bayham in Elgin County, Grey and Bruce Counties, and watersheds of the Raisin Region and South Nations Conservation Authorities. This is year two of a three year project.