August 2018 – The Owl Foundation – grant awarded for owl food for six months.
Project objectives:
The Owl Foundation specializes in helping injured or orphaned owls. We strive to return them to the wild. We currently house over 120 owls including resident owls, resident foster parent owls, owls in different stages of recovery from injuries, home hatched baby owls from our residents, and orphaned owls being cared for by our owl foster parent residents. In 2017, we admitted over 198 birds of prey. One of our largest expenses is owl food. We receive over 1,100 live mice and 100 live rats each week. In 2017, we spent over $20,000 on owl food alone; not factoring in the cost of owl food (mouse chow for the live mice) and mouse bedding. Many man hours are involved in caring for the mice. We try to use volunteers as much as possible for the routine cleaning, watering, feeding, and caring of the mice. Final Report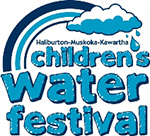 August 2018 – Haliburton-Muskoka-Kawartha Children's Water Festival – grant awarded for the HMKCWF in September 2018.
Project objectives:
To provide an active, outdoor hands-on learning event that teaches elementary students the importance of water and water ecosystems and to inspire water stewardship practices. The intention is that good water messages will be transferred back to childrens' classrooms where teachers can draw upon these curriculum-linked messages. Children will also start acting on these important messages, becoming stewards in their homes and communities. Participants, including students, teachers, and parent supervisors, learn that their actions and attitudes make a difference towards water and ecosystems, and that they are ultimately responsible for maintaining healthier water systems for future generations. Final Report
August 2018 – Ontario Invading Species Awareness Program – grant awarded for the Keep our Lakes Great: Educating Youth on Invasive Species program.
Project objectives:
Our goal is to introduce the concept of invasive species to youth and to promote the concept of stewardship to protect our environment by preventing the introduction and/or spread of invasive species. The leading public education role of the ISAP is well-established and ISAP seeks to continue to broaden its reach by engaging youth. Youth are the future stewards of the environment and have a great stake in protecting Ontario's ecosystems and biodiversity from invasive species. There are limited curriculum-linked programs available to teachers looking to educate their students on invasive species, and ISAP has been working to build opportunities and relationships for student/teacher engagement. Between January-March 2018, ISAP visited 22 schools, delivering programming to 41 different classes, reaching approximately 950 students; however, over 200 classrooms were not visited due to limited capacity and time. This project will create more opportunities for teachers and students to become involved in preventing the introduction and spread of invasive species in Ontario via the continued development and delivery of targeted, relevant, curriculum-linked educational materials for students and teachers to introduce the concepts of invasive species and the importance of prevent their introduction and/or spread. Interim Report   Final Report
August 2018 – Peterborough Children's Water Festival – grant awarded for the PCWF.
Project objectives:
The Peterborough Children's Water Festival helps shape children's attitudes about the importance of water and its use, consumption, and protection. This free water education event is geared toward students in grades 2-5. Students learn to take care of water resources for the future through the delivery of water-related messaging in upward of 35 interactive and hands-on activity centres. A dedicated team of ambitious volunteers deliver the festival. While the PCWF is geared toward elementary students, many more individuals are influenced by the messages delivered at the PCWF, such as high school student volunteers who help deliver education, and community volunteers who help the festival run smoothly.
August 2018 – Ontario Turtle Conservation Centre – grant awarded for the Educational Outreach and Organizational Sustainability project.
Project objectives:
To build the OTCC educational outreach program to ensure the long-term success of conservation goals, while increasing and diversifying the OTCC's funding base. The top priority of this project is to staff the education centre so it can be opened to visitors, schools and other groups; thereby ensuring citizen involvement in turtle and wetland conservation. This initiative will also have a direct effect on the OTCC's financial sustainability by increasing funds raised through program fees, memberships, donations and merchandise sales; thereby growing and diversifying our funding base. Interim Report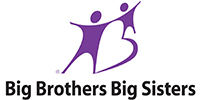 August 2018 – Big Brothers Big Sisters of Guelph – grant awarded for the 2018 Environ-Mentoring Program.
Project objectives:
To foster a sense of environmental stewardship in the at-risk youth of our community, while providing the benefits of mentoring that are present in all of our programs. Over the course of the 2018 calendar year, up to 240 children will have the opportunity to take part in the Environ-Mentoring Program. The participating children will have access to the educational programming offered by the Grand River Conservation Authority (GRCA). Through this programming, which is provided by trained nature interpreters, it is the hope of BBBSG that the youth develop a sense of environmental stewardship, and learn the importance of: improving water quality, reducing flood damages, maintaining a reliable water supply, facilitating watershed planning, and protecting natural areas and biodiversity. Final Report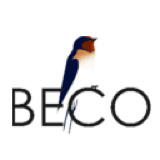 August 2018 – Bird Ecology and Conservation Ontario – grant awarded for Bobolink conservation in hayfields project.
Project objectives:
Bird Ecology and Conservation Ontario works to protect the environment for the benefit of the public and continued functioning of ecosystems by conducting ecological research to support the conservation of at-risk birds and their habitats, and disseminating the research results to the public, researchers, and organizations involved in the conservation of wild birds and their habitats. We strive to address critical knowledge gaps, develop strategic collaborations, and conduct research that leads to effective science-based conservation. Many farmers harvest hay in June to meet farm production needs. Unfortunately, this coincides with Bobolink nesting, resulting in the frequent inadvertent destruction of Bobolink nests in hayfields. However, many farmers are unable to delay the hay harvest because of production needs. Additional conservation strategies are needed that are more feasible for the agricultural community and, therefore, may be more broadly implemented.

August 2018 – The Nature Conservancy of Canada (Ontario Region) – grant awarded for controlling the invasive phragmites in the Manitoulin Island Archipelago.
Project objectives:
The Nature Conservancy Canada is implementing an invasive species control program to manage and eradicate Phragmites (Phragmites australis, also known as common reed), a highly invasive grass species from sensitive habitats on Manitoulin Island. This aggressive perennial plant spreads quickly, and it can grow over five metres in height and out-compete all native vegetation. In 2005, phragmites was recognized as Canada's worst invasive plant by Agriculture and Agri-food Canada. Since that time, it has great increased its range and threat to natural habitats. Phragmites is present on several sections of Manitoulin and Cockburn Island shorelines, which is causing major problems including: reducing populations and diversity of native plants, sterilizing important wildlife habitat for reptiles, amphibians, birds and fish, and drying out wetland areas in many locations. Final  Report
August 2018 – Conservation Halton Foundation – grant awarded for the Mountsberg Shrike Recovery Project.
Project objectives:
The Eastern Loggerhead Shrike (Lanius ludovicianus migrans) is a robin-sized songbird with habits similar to a raptor, and it is critically endangered in Ontario. These birds hunt prey like a raptor, but lacking in the strength to kill and eat its prey, it impales its prey on a convenient thorn or a piece of barbed wire and then consumes it. Conservation Halton was approached by Wildlife Preservation Canada to fund, build, and run a facility dedicated to breeding Eastern Loggerhead Shrike for release to support the recovery of the wild population. Field study results confirm that captive-bred birds are an important aspect of the wild population and a significant portion of bird pairings successfully rearing young in the wild. Final Report
 August 2018 – Central Lake Ontario Conservation – grant awarded for the Durham Children's Watershed Festival (DCWF).
Project objectives:
The goal of the DCWF is to increase awareness of grade four students concerning water issues, motivating them to become water stewards in their home, classroom, and community; an estimated 5,200 participants will be inspired over the five days. Like a giant outdoor science centre, the 37 interactive learning centres are all designed to complement the Ontario curriculum expectations and support in-class activities. Activity centres are staffed by trained high school students, community volunteers, and professionals. Topics range from water conservation to water protection and science. Final Report
August 2018 – ALUS Canada – grant awarded for Habitat Stewardship Education events through ALUS in Eastern Ontario.
Project objectives:
ALUS Canada works with landowners to restore and enhance areas of their land back into high-quality, functioning ecosystems. Projects include reforestations, wetland creations and restorations, grassland restorations, erosion control to support water quality, habitat enhancement such as bird nest boxes, reptile basking structures, and pollinator nesting sites. In Eastern Ontario, wetland loss is estimated at around 85 percent, fragmentation from agriculture is an increasing concern, and invasive species are becoming a greater threat to existing biodiversity. By engaging landowners in habitat stewardship, biodiversity and the amount of habitat conserved on the landscape can be increased. Engaging and educating landowners can also help control invasive species.
 August 2018 – Kawartha Land Trust (KLT) – grant awarded for the restoration and public engagement of John Earle Chase Memorial Park.
Project objectives:
The Chase Memorial Park comprises 400 acres located just north of Gannon's Narrows, and has been identified by NHIC as a habitat for 12 difference species at risk. The land has been identified by the MNRF as a significant habitat and contains remnants of prairie tall grass that represents and endangered ecosystem. KTL has been working with the Trent-Severn Waterway and Parks Canada to develop a stewardship plan for the park, including plans to restore the Tallgrass prairie over time and develop walking trails to enable the public to enjoy the features of the park, while minimizing human impact. Interim Report
 August 2018 –Wildlife Preservation Canada – grant awarded for growing citizen scientist capacity for native pollinator conservation in Ontario.
Project objectives:
Wildlife Preservation Canada began citizen science outreach in 2015. In the last three years, we have delivered seven workshops and trained approximately 200 Ontarians. In 2017, 343 bumble bee sightings were submitted to the national database through our training, adding to the collective impact of passionate citizen scientists throughout North America. Data submitted from our volunteers helps researchers determine the status and conservation needs of bumble bees in the province. Observations from Bumble Bee Watch have already been used in provincial and national species at risk assessments.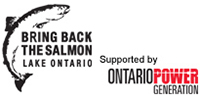 August 2018 – Lake Ontario Atlantic Salmon Restoration Program – grant awarded for stocking young Atlantic Salmon into three tributaries of Lake Ontario and classroom-raised and released Atlantic Salmon as stewards of their local watersheds.
Project objectives:
The Lake Ontario Atlantic Salmon Restoration Program is a multi-organization partnership headed by the Ontario Federation of Anglers and Hunters (OFAH) to restore a self-sustaining population of Atlantic Salmon to Lake Ontario, from which they have been extirpated since 1896. The full-scale restoration program was officially launched in 2006. The long-term goal of a self-sustaining population is projected to be achieved in 10 to 25 years. The restoration has four major components: (1) fish production and stocking; (2) habitat and water quality protection and improvement; (3) research and assessment; and (4) education and outreach. Final Report
 August 2018 – Procyon Wildlife Rehabilitation & Education Centre – grant awarded for the 2018-2019 facility upgrade project.
Project objectives:
The Procyon Wildlife Rehabilitation & Education Centre is a Canadian registered charity dedicated to the rescue, rehabilitation, and safe release of injured and orphaned wildlife. Our objective is to work with our communities to provide care for wild animals in need, to educate the public, and to foster public appreciation for wildlife preservation. Our centre is located near Beeton, Ontario. We are a volunteer organization with close to 100 well-trained, motivated, local volunteers. We rely solely on donations, grants, and fundraising to provide food, shelter, and medical care to the animals.
TOTAL MONEY GRANTED TO 2018 PROJECTS WAS $95,356.56