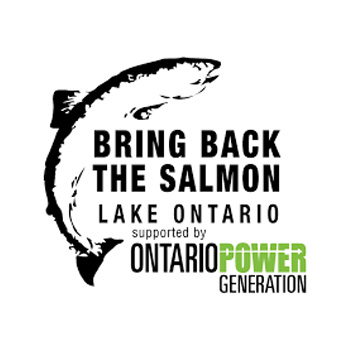 Lake Ontario Atlantic Salmon Restoration Program
* Grant awarded for stocking young Atlantic Salmon into three tributaries of Lake Ontario and classroom-raised and released Atlantic Salmon as stewards of their local watersheds.
Project objectives:

The Lake Ontario Atlantic Salmon Restoration Program is a multi-organization partnership headed by the Ontario Federation of Anglers and Hunters (OFAH) to restore a self-sustaining population of Atlantic Salmon to Lake Ontario, from which they have been extirpated since 1896. The full-scale restoration program was officially launched in 2006. The long-term goal of a self-sustaining population is projected to be achieved in 10 to 25 years. The restoration has four major components: (1) fish production and stocking; (2) habitat and water quality protection and improvement; (3) research and assessment; and (4) education and outreach.